It's that time of year !
Shops, restaurants, tea rooms, catering… Great Foodie Adresses in our region.

The Christmas season is upon us. We are beginning to think about presents, about entertaining our friends and family and picking out a restaurant to try for the first time.
There are so many addresses that we all talk about with friends, but which may not be in any official guide book. So in order to help the readers of www.ouest2paris.com,we have compared notes with all our friends and are happy to share some of our secrets with you.
Here you will find addresses of restaurants, cheese shops, caterers and much more.
Dont hesitate to let us know how you get on and to tell us of your favourite places as well : contact-us
---
SAINT-GERMAIN-EN-LAYE

Histoires et Fromages : Cheese Shop extraordinaire !

www.histoiresetfromages.fr

Eric Kayser : Boulangerie/Patisserie, an authentic artisanal French Boulangerie, high quality products.


www.maison-kayser.com

Caves Cémiyon : Wine Shop. Have a chat with Jules who can really advise you.


www.cemiyon.com
Lilla Krogen :

Swedish restaurant, a sophisticated cuisine, with succulent dishes.




www.lilla-krogen.com
---
CROISSY-SUR-SEINE
---
L'ETANG-LA-VILLE

---
VERSAILLES
---
VILLE D'AVRAY
---
MARNES LA COQUETTE

La Tête Noire : Restaurant especially lovely for eating outside in Spring/Summer.


www.facebook.com
---
BOULOGNE BILLANCOURT

---
CHAVILLE

La Factory : Chocolate, Chocolate, Chocolate (and Macarons) ! Open Fridays and Saturdays. We are told a shop is opening up in the very near future in Sèvres.


www.lafactorymacarons.fr
---
LE CHESNAY

---
MARLY-LE-ROI
---
MAREIL-MARLY

---
FOURQUEUX
Le Fulcosa :

Restaurant, always excellent dishes, we return with pleasure.




www.aufulcosa.fr
L'Atelier Gourmand – By Aparté : C

ooking workshops for the whole family. A great idea for an original Christmas present : a « cookery lesson » Gift Card.




www.by-aparte.fr
---
LE MESNIL-LE-ROI

---
LE VESINET

---
MAULE
---
BOUGIVAL
---
PORT-MARLY

---
ORGEVAL
L'Assiette de Paris : Janine is a fabulous cook and can offer a wonderful range of accomplished dishes. She also does classes.


www.cookinparis.com
---
BAILLY
---
FEUCHEROLLES
Café de Gally : Warm restaurant, kids friendly, t

he dishes are plentiful and quality.




www.ferme.gally.com
---
MAISONS-LAFFITTE
Cooking with Rachel : Cookery Lessons, Cake Making and Caterer. Fabulous Christmas Cakes, Mince Pies, beautifully decorated birthday cakes and cookery lessons too !


www.cookingwithrachel.com
---
LES ALLUETS-LE-ROI ….. Olé !
---
CHATOU
---
SAINT-CLOUD

Monoprix German Speciality Stand because close to the German Lycee. Here is the place to buy your Schwarzwalder Schinken !


www.monoprix.fr
---
Have fun !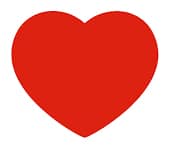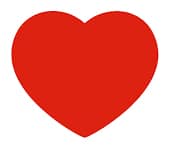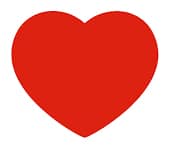 ---