| Best addresses |
Bilingual Education in the West of Paris
---
So you live in the West of Paris or you will shortly be moving here ? Well our beautiful region really does have many attractive features:
– The Hauts-de-Seine and Yvelines departments are very wealthy, offering excellent employment opportunities (La Défense). Many large firms (Automotive, Aerospace, Defense, Agriculture,….. Service Industries….) have their headquarters here and the Hauts de Seine alone has 100.000 firms with more than 750.000 employees between them.
– A large expat population live in the area because of the draw of these large international companies and because of the excellent international and bilingual schools offering curriculums for all ages of children.
– Quality of life with a beautiful environment featuring many parks and forests
– An area rich in history and wonderful tourist attractions: Château of Versailles, Château of Saint-Germain-en-Laye, Château de Monte Cristo, Château Malmaison in Rueil
– Both cultural attractions and events and excellent sporting facilities.
If you are thinking of enrolling your child/ children in one of the region's schools (whether it be nursery, primary or senior school) offering a bilingual/international curriculum, if you would like to find a solution for either yourself or your children to learn a language outside a school enviroment, or if you are looking for language/cultural trips abraod for this summer it's time to get looking, the countdown enrolments has started !
In order to help you decide what's best for you and your family, here are some of the best addresses in our region !
---
---
~ INTERNATIONAL / BILINGUAL SCHOOLS ~ West to Paris ~

---
(click on the name of the school)
---


---
MALHERBE INTERNATIONAL SCHOOL (MIS)
19-21 rue du 11 novembre
78110 Le Vésinet
info@malherbe-school.com
www.malherbe-school.com
+33 (0)1 39 76 47 37
Nursery and Preprimary (2 to 5 year olds): Classes follow the Montessori approach and are taught in English by English trained teachers. French as a Foreign Language sessions also provided.
Primary School (5-11 year olds): Classes are taught 4 days a week in English based on the English national curriculum and 2 half days a week in French
Middle School (11-15 year olds): Bilingual program with 5 hours a week in French and other classes taught in English following the English national curriculum.
. To know more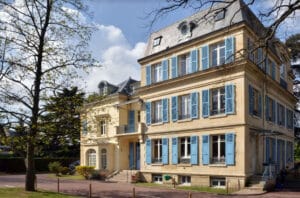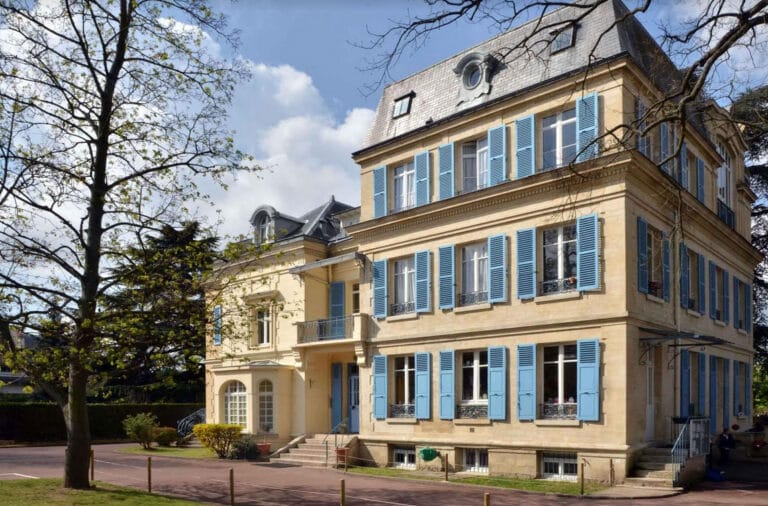 ---
TRILLIUM INTERNATIONAL SCHOOL
9 Rue de la Sabotte
78160 Marly-le-Roi
+33(0)1 78 64 88 15
contact@trilliuminternationalschool.com
www.trilliuminternationalschool.com
Montessori nursery & preschool classes (ages 18 months – 5):
Primary classes (ages 6-10). The educational program is based on the British national curriculum adapted to the local community. « Together may we give our children roots to grow and wings to fly ». To know more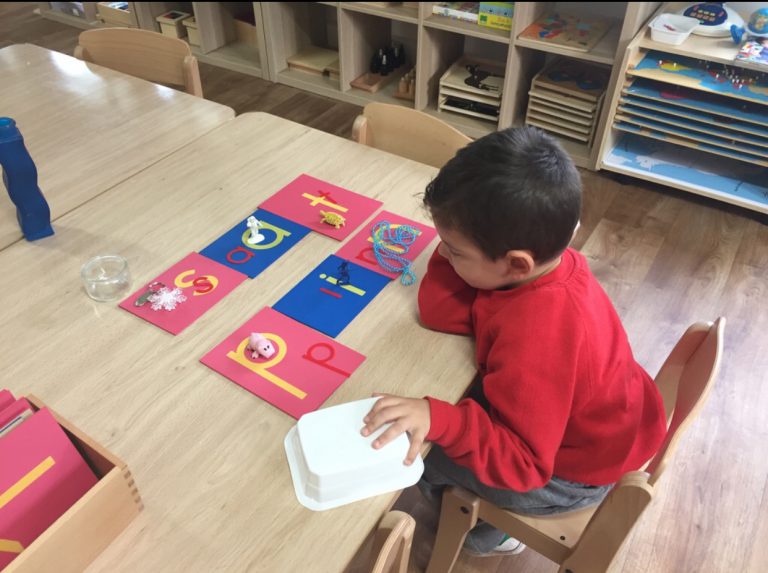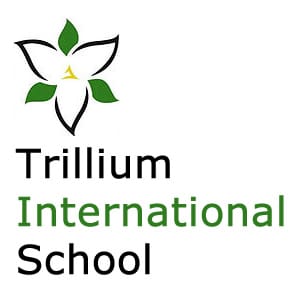 Back to top
---
ETRE ET DECOUVRIR
13 rue Lecoq
78860 Saint-Nom-la-Bretèche
+33 (0)9 50 11 62 06
etre.et.decouvrir@gmail.com
www.montessori-bilingual-school.com
A school open to children of all origins and cultures. Small classes, bilingual education in French & English, trained Montessori educators. Mixed age groups 2-3 1/2 yrs (Toddler Community), 3-6 yrs (Children's House), 6-9 yrs and 9-12 yrs (Elementary). Contact the school to schedule your family. School year as registrations will start to be accepted from 15th January 2020 for the 2020/2021 school year. To know more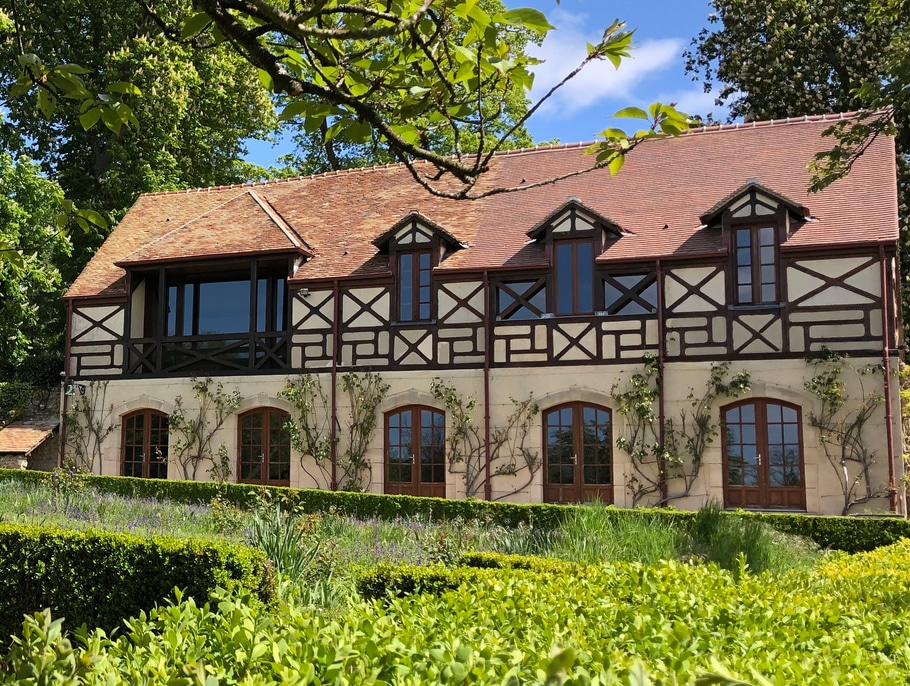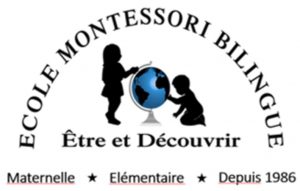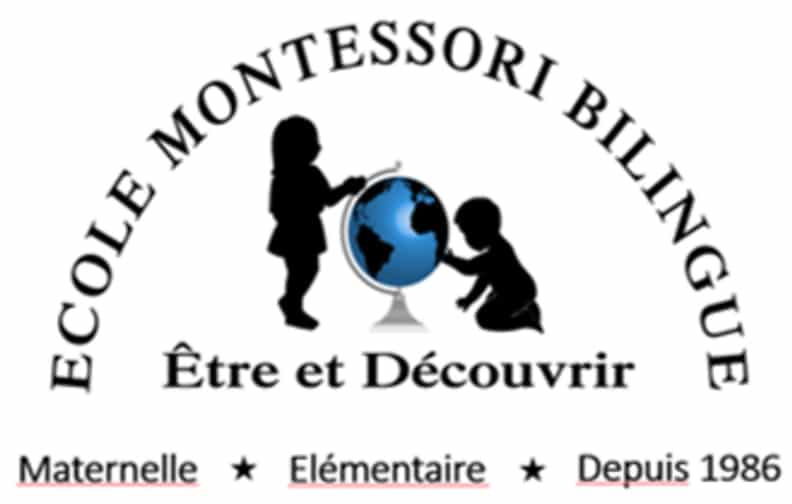 ---
EIB DE LA JONCHERE (Ecole Internationale Bilingue)
Sente de Bournival
78170 La Celle-Saint-Cloud
+33 (0)1 61 30 30 19
eibdelajonchere@eibparis.fr
www.eibparis.fr
EIB de la Jonchère is a bilingual primary school that follows programmes of the Ministry of National Education. From petite section, a half of the classes is carried out in French while the other half is in English. From petite section of preschool to CM2 . To know more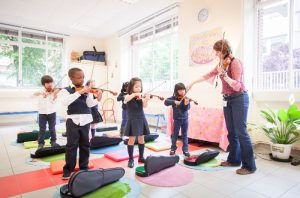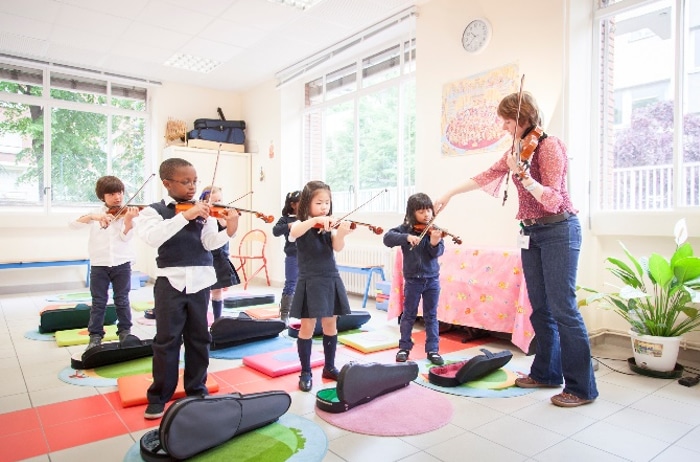 ---
FOREST INTERNATIONAL SCHOOL
28 Chemin du Tour d'Échelle du Mur de Clôture de la Forêt de Marly
78750 Mareil-Marly
+33 (0)1 39 16 87 35
infos@forest-international-school.com
www.forest-international-school.com
Forest International School Paris is a private, bilingual and English speaking school in the west of Paris with a very welcoming community of expatriate and French families. To know more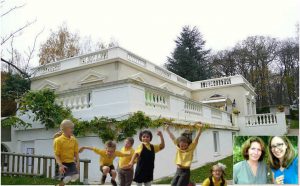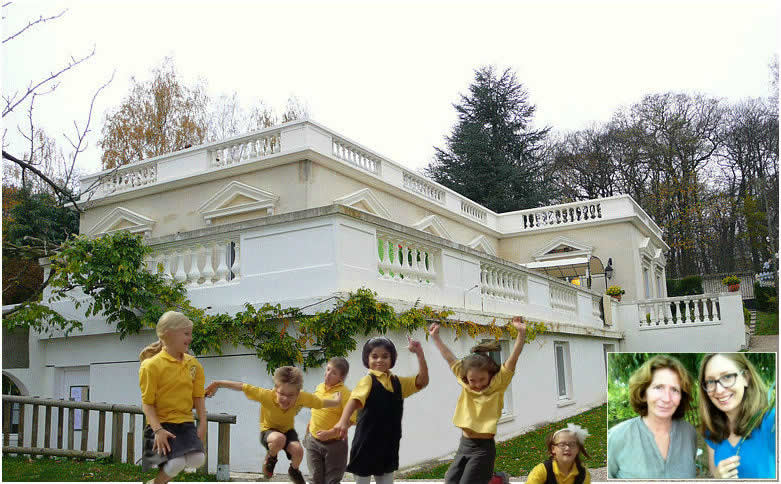 Back to top
---
L'ECOLE DES ORCHIDEES (International Montessori School)
16 Avenue de Saint-Germain
78560 Le Port-Marly
+33 (0)1 79 75 32 22
info@ecole-des-orchidees.com
www.ecole-des-orchidees.com
The Orchids School welcomes children from 2 to 12 years old in mixed age groups. An authentic educational method based on the pedagogical guidelines established by Maria Montessori, enriched by the approach of cooperative learning proposed by CélestinFreinet. To know more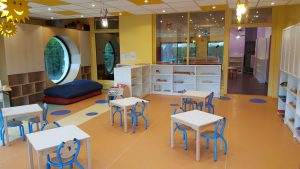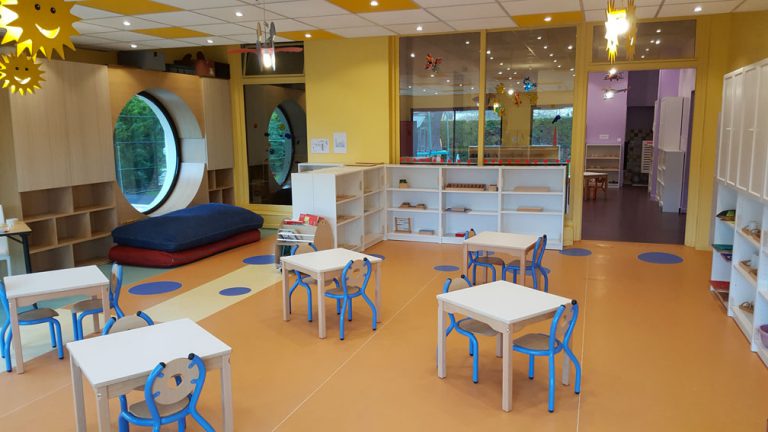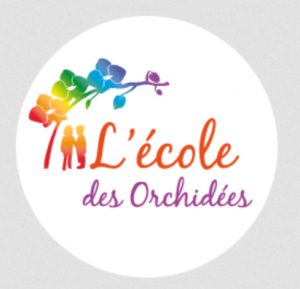 Back to top
---
LITTLE ACORNS – International Nursery & Preschool
7 Rue Alexandre Dumas
78160 Marly-le-Roi
+33 (0)6 64 39 05 92
littleacornsmarly@gmail.com
Facebook
Little Acorns follows the English 'Early Years Foundation Stage' (EYFS) Curriculum, where learning is mainly taught through games and play. A wonderfully happy and friendly environment…and so say all the parents! To know more
Read the article on the blog : « Five ways to help bilingual child » de Janet Turner (Little Acorns)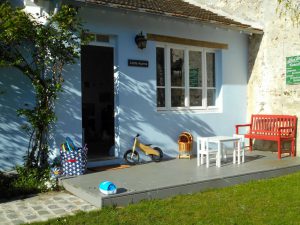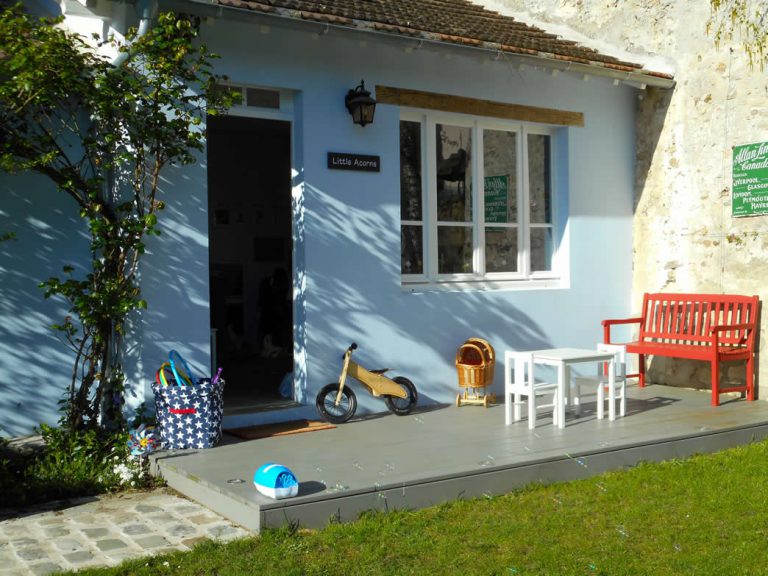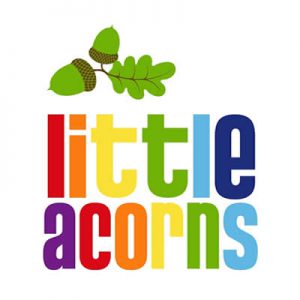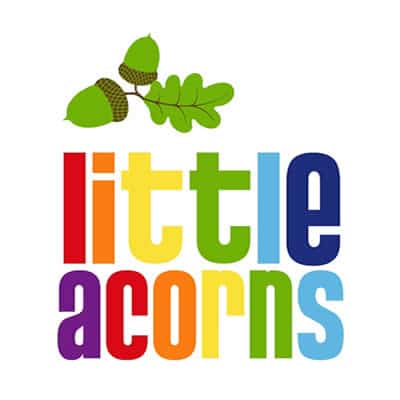 Back to top
---
BUSY BEES – English PreSchool
46 Rue de Mareil
78100 Saint-Germain-en-Laye
+33 (0)1 39 21 54 90
busybees@laclef.asso.fr
www.laclef.asso.fr/activites-busy-bees.php
Busy Bees pre-school, created in 1987, is situated in La Clef, Saint-Germain-en-Laye and welcomes children from 2½ to 6 years of age. The class sizes vary from 8 to 16 pupils, run by two native British qualified teachers.
To know more

---
OPEN DOORS – English School
9 Route de Saint-Germain
78860 Saint-Nom-la-Bretèche
+33 (0)6 60 37 67 54
admin@opendoors.fr
www.opendoors.fr
Open Doors was founded in 1986 and its aim is to provide classes in reading and writing for English-speaking children from 4 years to 11 years of age. Most of our pupils have at least one parent of English mother tongue or have a very good level of English. To know more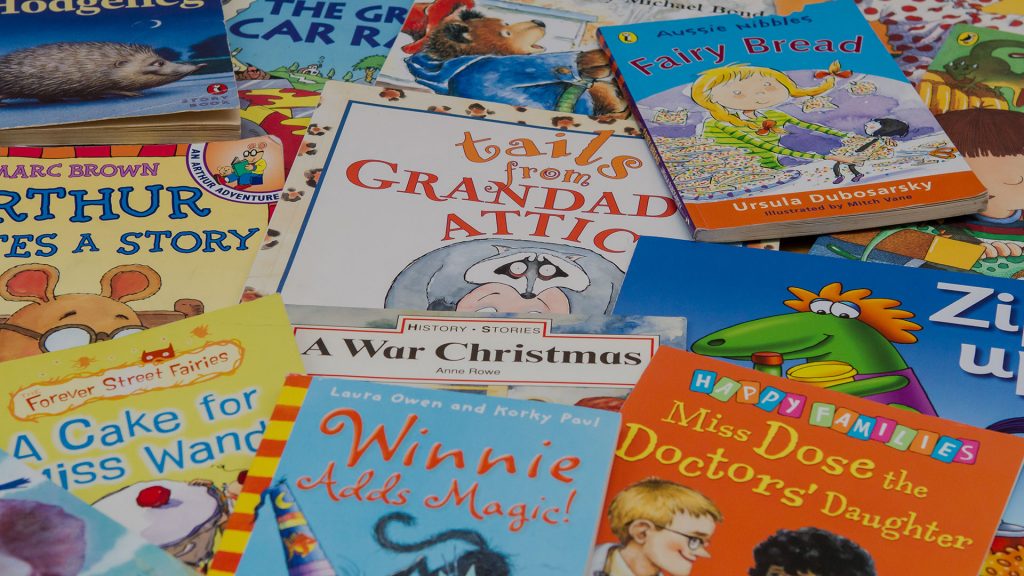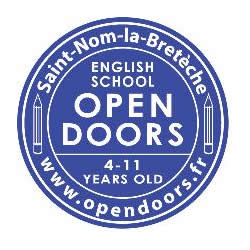 Back to top
---
ECOLE SUGER BILINGUE
27 Rue Diderot
78100 Saint-Germain-en-Laye
+33 (01) 34 51 29 72
accueil@ecole-suger-bilingue.com
www.ecole-suger-bilingue.com
New bilingual school in the center of Saint-Germain-en-Laye. Opening of a bilingual English section in September 2018 for the primary and in September 2019 for the secondary.
In partnership with the British Council, 50% of courses are in English and 50% in French. Teaching by English teachers, a positive and rigorous pedagogy. OPEN DOORS SATURDAY 9th FEBRUARY To know more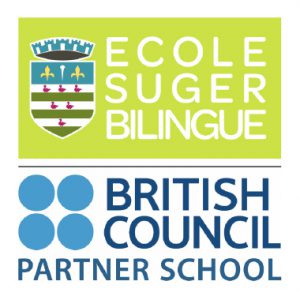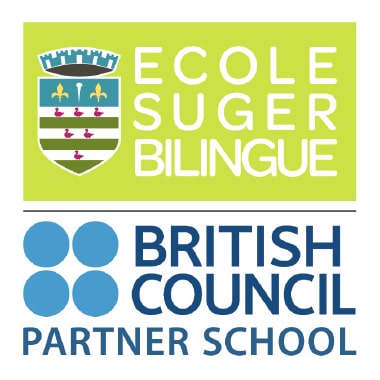 ---
RISE INTERNATIONAL SCHOOL
48 rue Louis Gandillet
78420 Carrières-sur-Seine
+33 (0)6 28 37 83 84
info@riseinternationalschool.org
www.riseinternationalschool.org
RISE International School is a private, bilingual middle school (ages 11–15) that bridges the educational and emotional gap between elementary and high school while preparing students for an American, British, or French upper school. To know more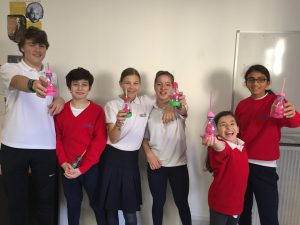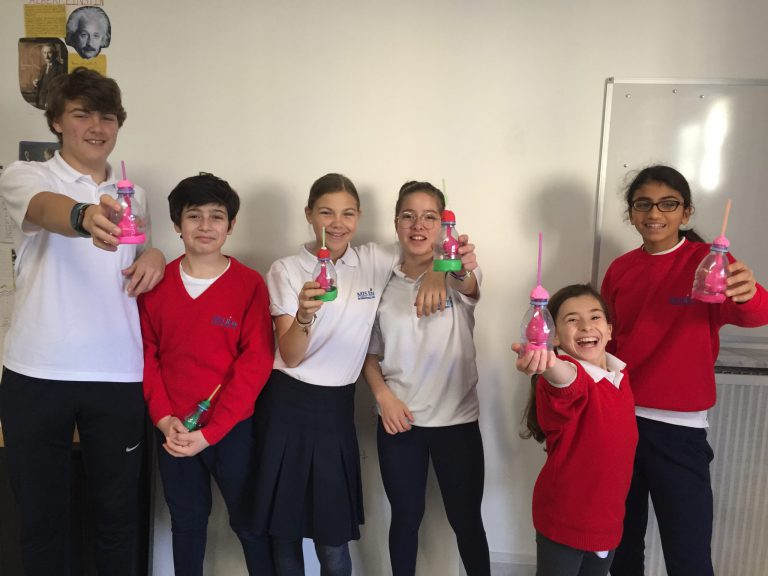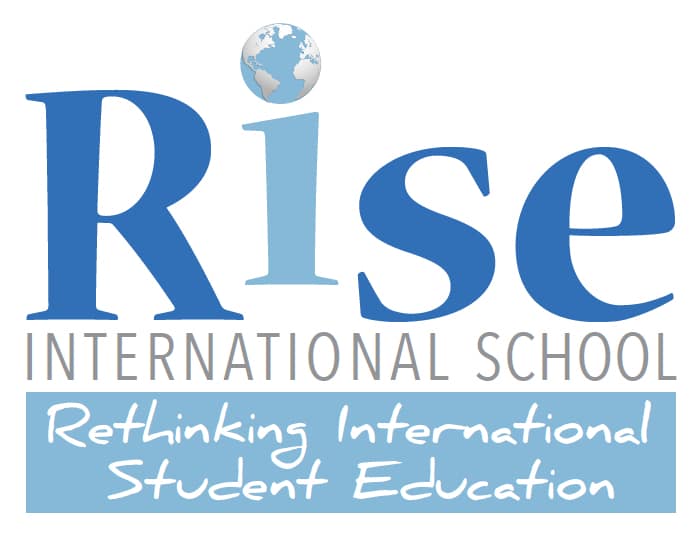 ---
LYCEE INTERNATIONAL DE SAINT-GERMAIN-EN-LAYE
2 bis rue du Fer à Cheval
78100 Saint-Germain-en-Laye
+33 (0)1 39 10 94 11
www.lycee-international.com
From kindergarten to high school, it offers 14 international sections: German, American, British, Danish, Spanish, Chinese, Italian, Japanese, Dutch, Norwegian, Polish, Portuguese, Russian and Swedish. From kindergarten to high school, students are over several sites (or partner schools) located in the municipalities of Fourqueux, Le Pecq and Saint-Germain-en-Laye.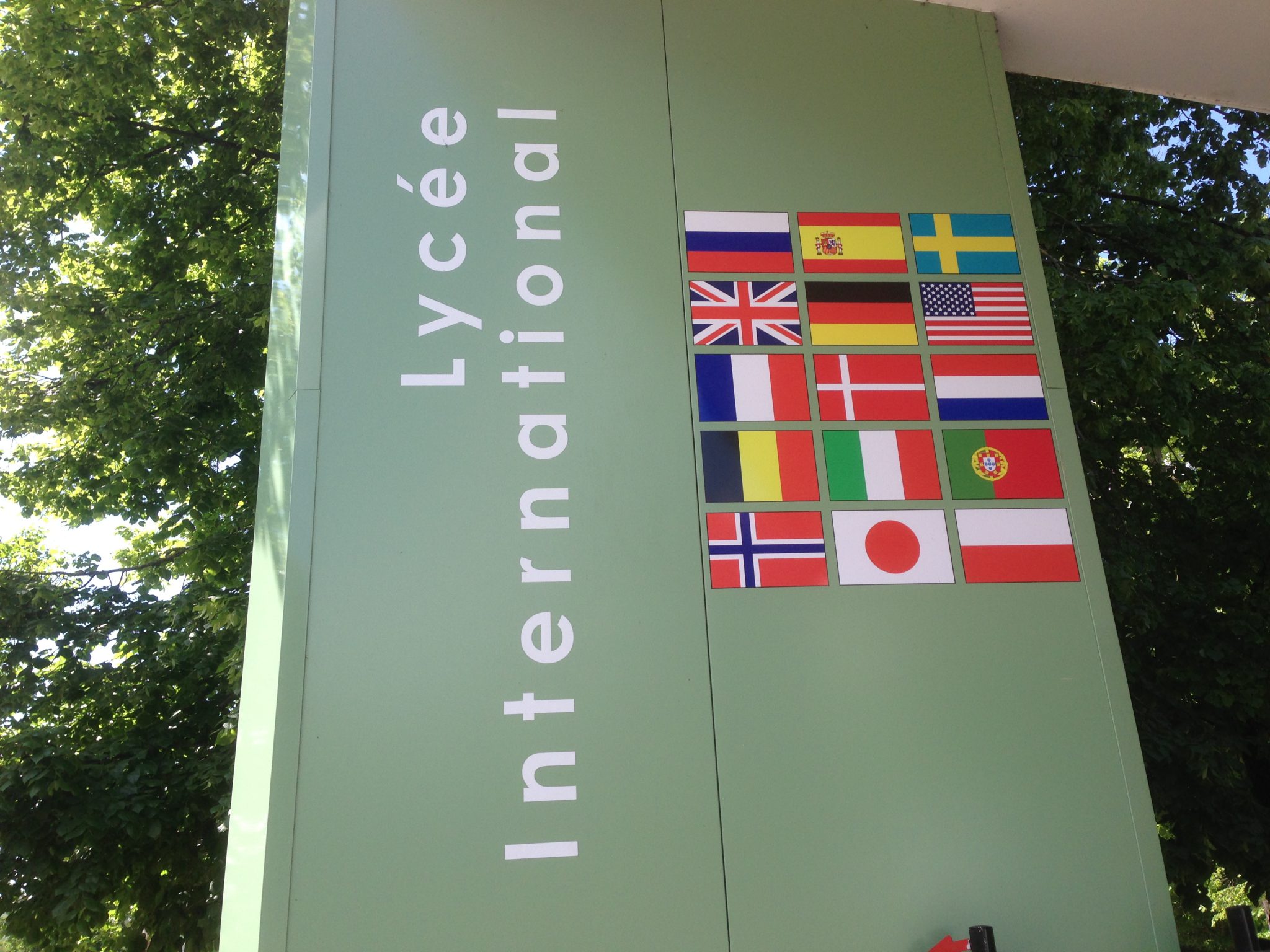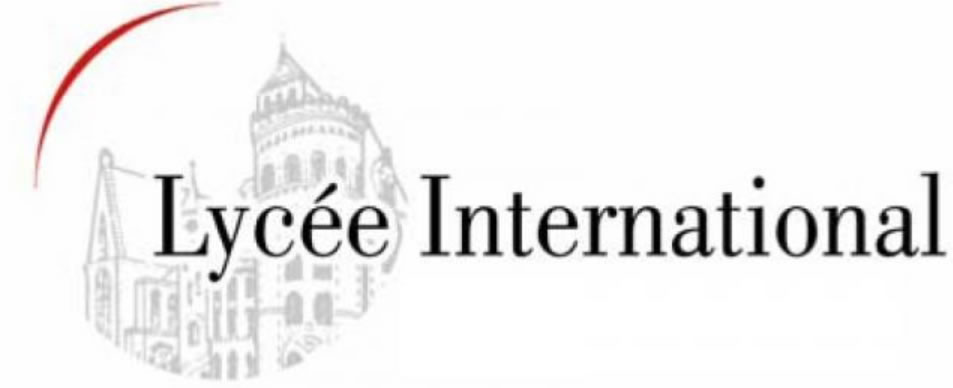 Back to top
---
SECTIONS INTERNATIONALES DE SEVRES (SIS)
7 rue Lecocq
92310 Sèvres
+33 (0)1 72 77 70 40
www.sis-sevres.net
Public school offering German and British sections. From kindergarten to high school. Bac OIB.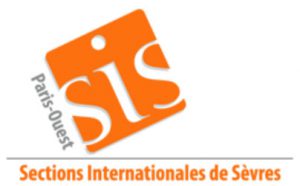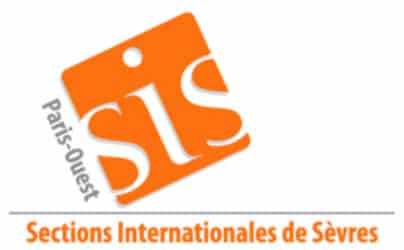 Back to top
---
COLLEGE ET LYCEE FRANCO-ALLEMAND
Rue Collin Mamet
78530 Buc
+33 (0)1 39 07 14 20
www.lyc-lfa-buc.ac-versailles.fr
Public school offering a German section (preparing pupils for the Franco-German baccalaureate) and an international English section (preparing for the OIB). The international English section begins with the level CE2 in the Louis Blériot primary in Buc and the secondary is in the Collège Martin Luther King also in Buc. Section parents' association website: www.psab.fr
The three schools are located on the same street.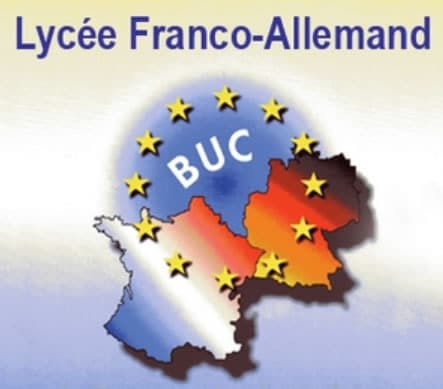 ---
LYCEE RICHELIEU
64 rue George Sand
92500 Rueil-Malmaison
+33 (0)11 58 83 20 10
www.lyc-richelieu-rueil.ac-versailles.fr
The Richelieu high school offers an ABIBAC section which is a double degree of the German baccalaureate (Abitur) and French (Bac).



---
ASP – AMERICAN SCHOOL OF PARIS
92210 Saint-Cloud
Lower School, Middle School et Upper School.
The school also offers English lessons for French children, as well as Summer Camps during school holidays.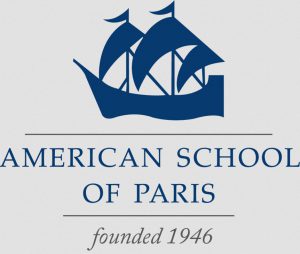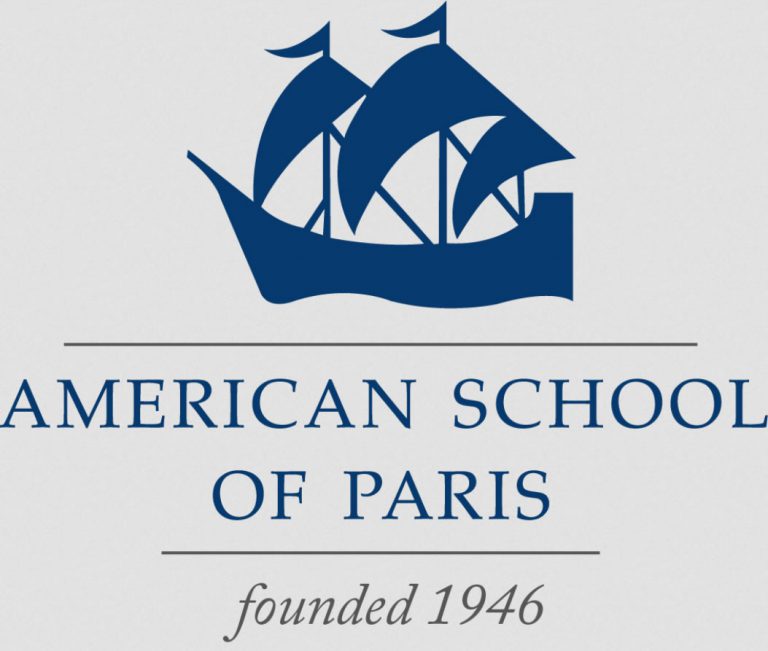 Back to top
---
BSP – BRITISH SCHOOL OF PARIS
78290 Croissy-sur-Seine
Children from 3 to 11 years old: Nursery, Reception, Key Stage 1, Key Stage 2. Children from 11 to 18 years old: Key Stage 3, GCSE Examinations, A levels – Sixth Form.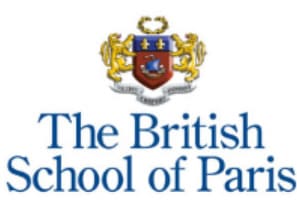 ---
ECOLE ALLEMANDE DE PARIS
18 rue Pasteur
92210 Saint-Cloud
+33 (0)11 46 02 85 68
www.idsp.fr
From nursery school to class 13. Preparation for Abitur and Abibac (simultaneous delivery of French and German baccalaureate).




Back to top
---
INSTITUT NOTRE-DAME
22 ter rue Alexandre Dumas
78100 Saint-Germain-en-Laye
+33 (0)11 39 73 72 11
www.ind78.com
Catholic private institution under contract with the State, bringing together more than 2,000 students from kindergarten to 12th grade. Offers a Bilingual English section to French people who have lived in English-speaking countries or belong to a bicultural family. Students have the opportunity to prepare the IGCSE exams.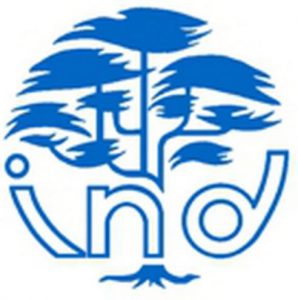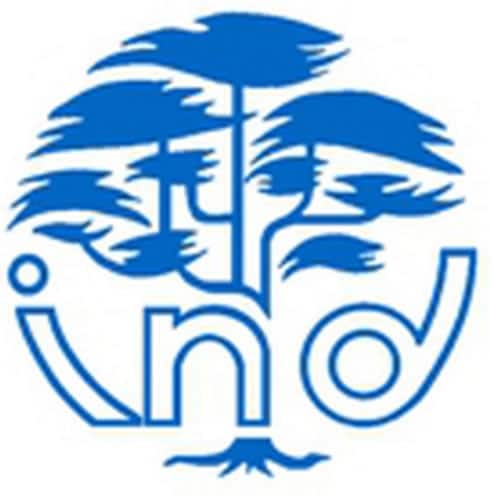 Back to top
---
L'ERMITAGE
24 rue des Cotes
78600 Maisons-Laffitte
Franco-English bilingual school preparing for the International Baccalaureate (IB) and the International Option du Baccalauréat (OIB). From kindergarten to the terminal.




Back to top
---
BLANCHE DE CASTILLE
1 avenue de la Bretèche
78150 Le Chesnay
+33 (0)11 39 23 14 30
www.blanche-de-castille.fr
English-speaking bilingual section of the Kindergarten to Terminal section – Cambridge School accredited.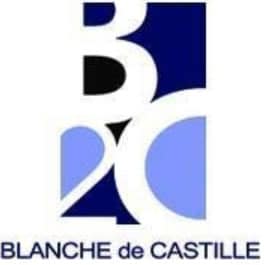 Back to top
---
ECOLE MONTESSORI BILINGUE DE RUEIL-MALMAISON
6 Avenue de l'Impératrice Joséphine
92500 Rueil-Malmaison
09 50 57 42 65 – 07 81 24 67 52
contact@ecole-montessori-rueil.fr
www.francecole.fr
Kindergarten and elementary Montessori Bilingual for children from 2 to 12 years old. To know more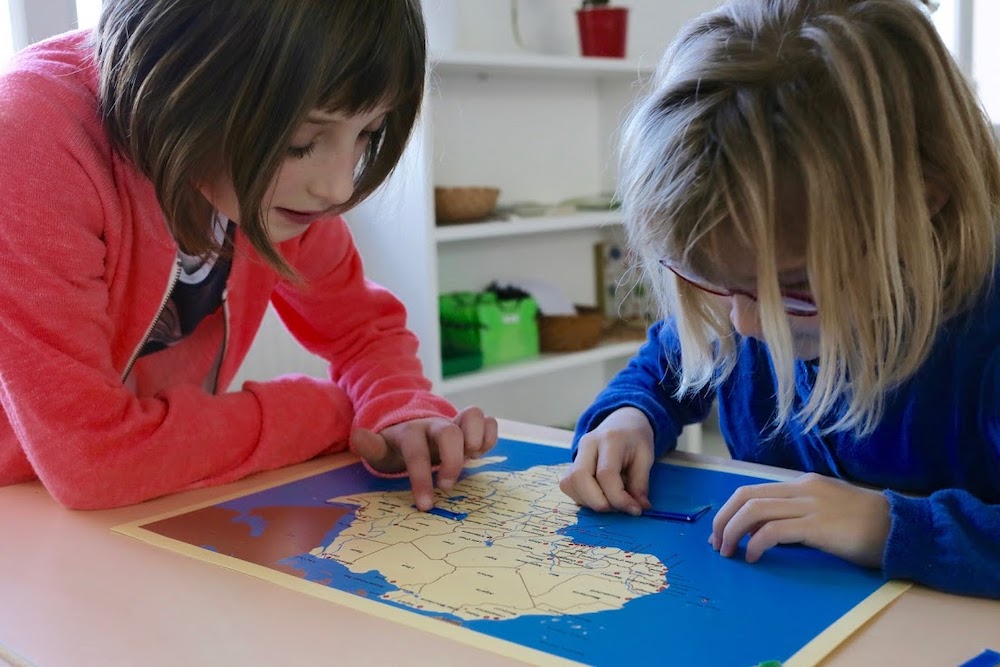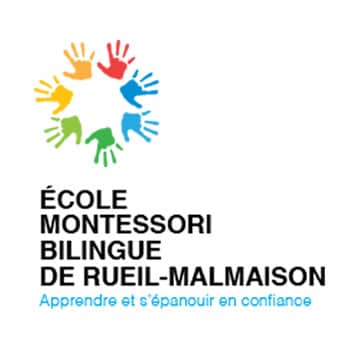 ---
BUSY BEES – ENGLISH PRESCHOOL
46 Rue de Mareil
78100 Saint-Germain-en-Laye
01 39 21 54 90
busybees@laclef.asso.fr
www.laclef.asso.fr
Created in 1987, is situated in La Clef, Saint-Germain-en-Laye and welcomes children from 2½ to 6 years of age. To know more
---
WE LOVE MOMES
48 Rue Louis Gandillet
78420 Carrières-sur-Seiner
+33 (0)6 70 76 91 78
laymonin@welovemomes.org
www.welovemomes.org
We Love Mômes is a network of Montessori schools offering an international education, innovative, respectful of humanity and the environment. To know more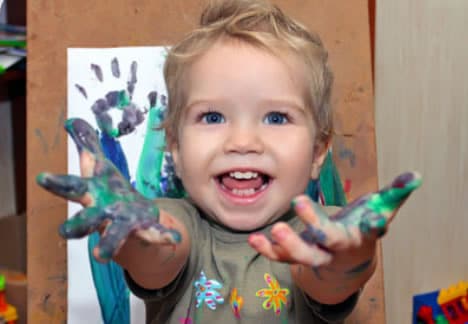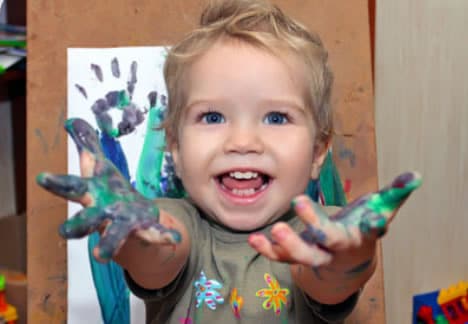 ---
GRANDIR EN CONFIANCE – ECOLE MONTESSORI INTERNATIONALE
1 Rue du Val Joyeux
78100 Saint-Germain-en-Laye
01 39 21 98 76 / 06 27 67 97 49
grandirenconfiance@gmail.com
www.montessori-stgermainenlaye.com
Fondée en 2008, la première école Montessori à Saint-Germain-en-Laye accueille des enfants de 2 à 6 ans dans 3 classes. En savoir +
Founded in 2008, the first Montessori school in Saint-Germain-en-Laye welcomes children from 2 to 6 years old in 3 classes. To know more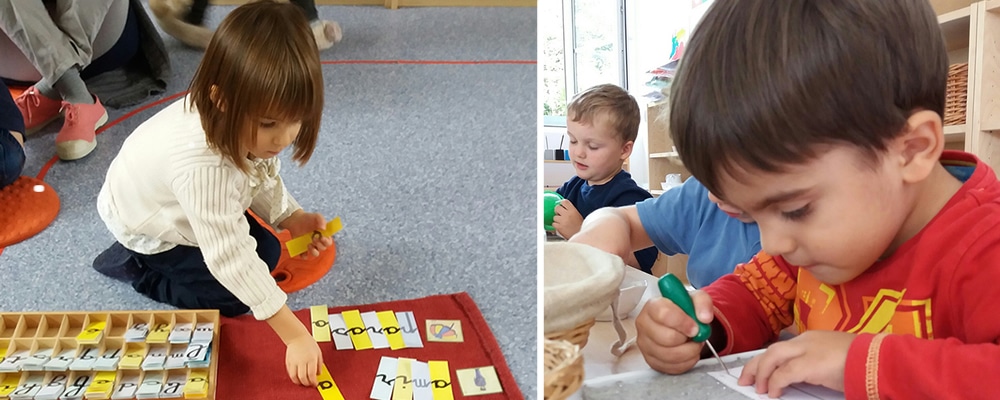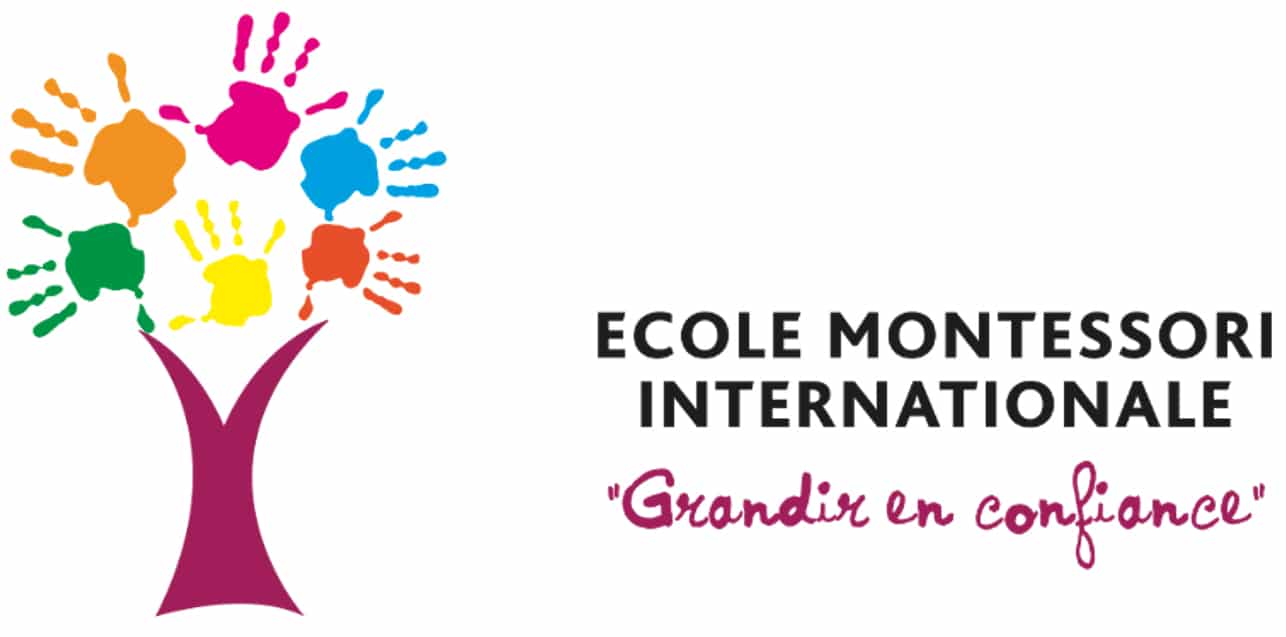 ---
OPEN SKY INTERNATIONAL
119 Rue de Paris
92100 Boulogne-Billancourt
+33 (0) 1 45 27 37 56
contact@open-sky-intl.com
www.open-sky-international.fr
Pre primary and secondary bilingual school. Teaching is 50% in English and 50% in French. To know more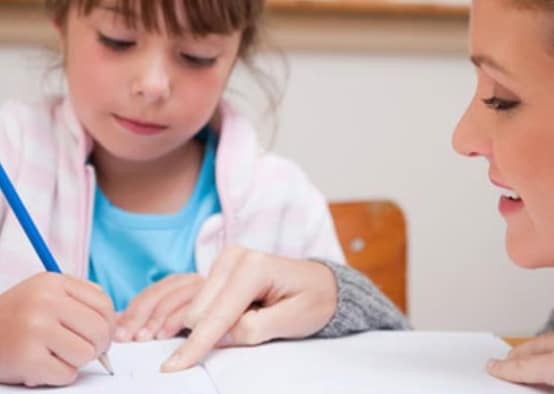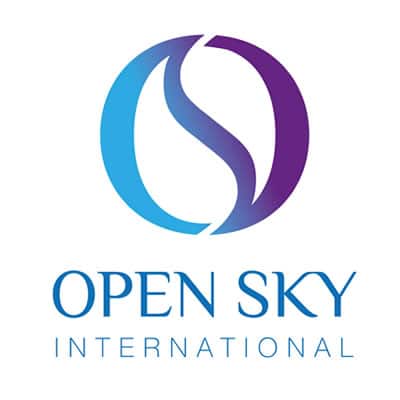 Back to top
---
~ ENGLISH / SPANISH COURSES ~
---
KIDS & US – St Germain-en-Laye
2 rue Lamé
78100 Saint-Germain-en-Laye
+33 (0)6 63 534 9 67
saintgermainenlaye@kidsandus.fr
www.kidsandus.fr
Kids & Us is a language school for children and young people from 1 to 18 years old located in Saint-Germain-en-Laye. It offers English classes and Spanish classes. A methodology for learning English and Spanish that takes place in a determined and spontaneous order: listening, understanding, speaking, reading and writing. One of the parents says "My girls absolutely love their Kids & Us school. They have made enormous progress in English, the teachers are competent and the method is proven and effective." To know more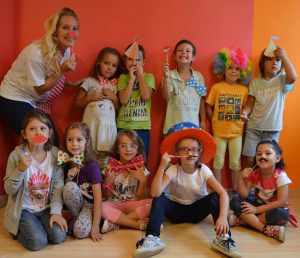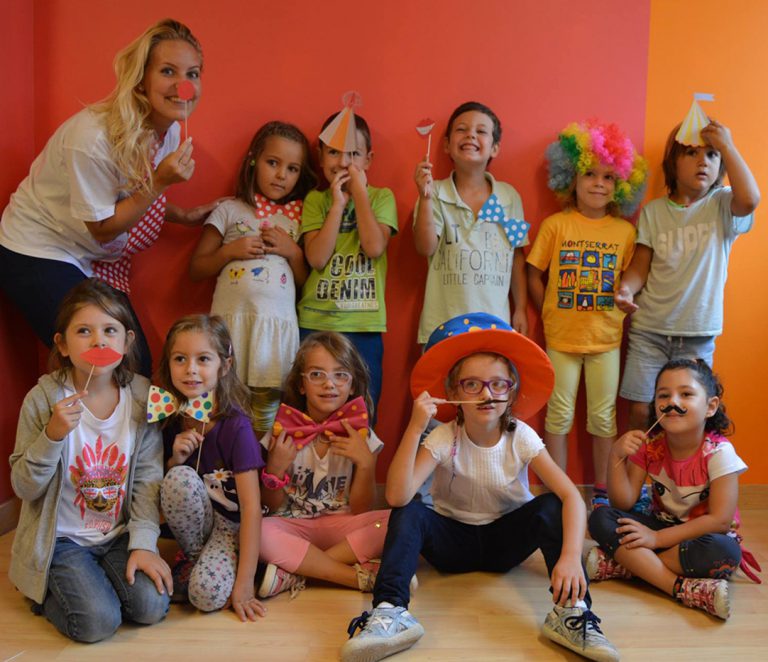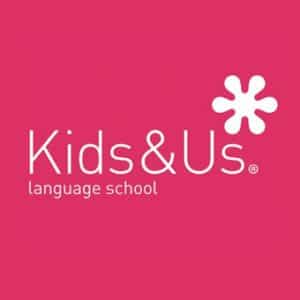 Back to top
---
English Rueil – Rueil-Malmaison
25 Rue Guy de Maupassant
92500 Rueil-Malmaison
06 25 28 74 04
www.english-rueil.fr
Since 2005, English Rueil offers workshops in English for children, teens and adults. Workshops throughout the school holidays. To know more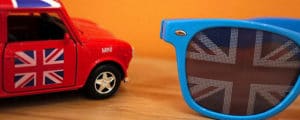 Back to top
---
KIDS & US – Boulogne-Billancourt
21 Rue Béranger
92100 Boulogne-Billancourt
06 23 96 99 86
boulognebillancourt@kidsandus.fr
www.boulognebillancourt.kidsandus.fr
English from a year old. To attend this free trial class. Weekly classes of 45 and 60 minutes, by age group (from 1 to 7 years) and in small groups (between 6 to 8 children maximum), for a personalized learning. The Kids&Us Universe: "learn with fun"t. To know more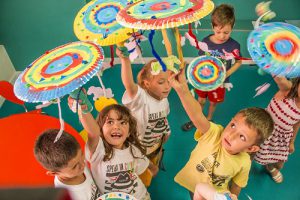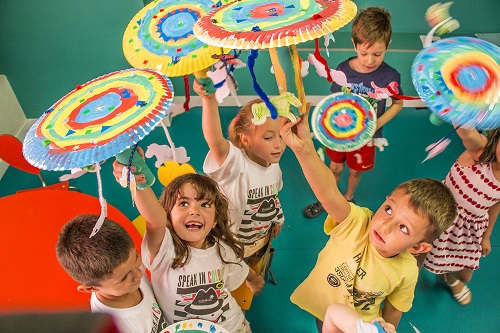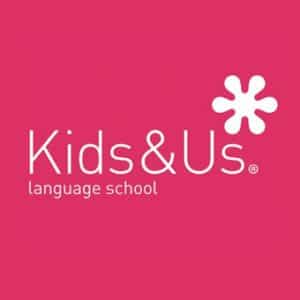 Back to top
---
CRECHES PLUME
Levallois, Asnières, St Cloud, Puteaux, Versailles et Orgeval
www.creches-plume.fr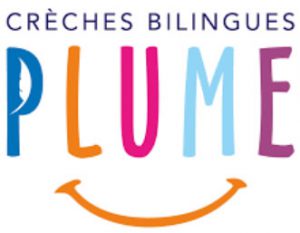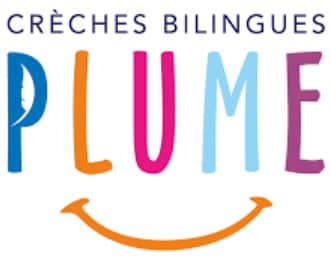 ---
BABY MONTESSORI
78600 Maisons-Laffitte
www.babymontessori.fr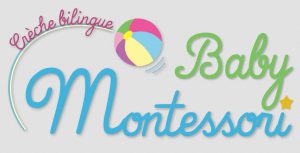 ---
LA PETITE ECOLE BILINGUE
78440 Gargenville
www.petite-ecole-bilingue.fr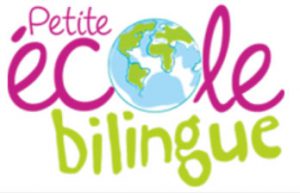 ---
CRECHE LIBELLULE
78112 Fourqueux et 78110 Saint-Germain-en-Laye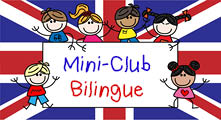 Back to top
---
~ LANGUAGE / CULTURAL TRIPS ABROAD ~
---
FUTURYSTIC
37 Rue des Bois
78510 Triel-sur-Seine
+33 (0)6 13 42 69 35
philippa@futurystic.com
www.futurystic.com
Futurystic offers language holidays, summer camps and schooling in England, Ireland, Canada, the United States, Australia, New Zealand, Germany, Spain and Italy. Because mastering a foreign language is no longer an option. To know more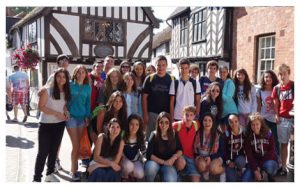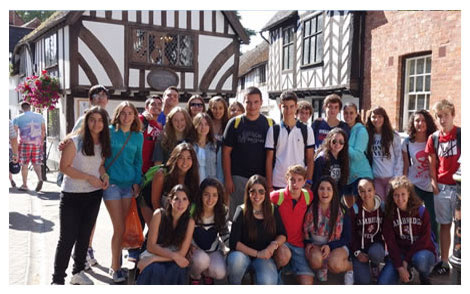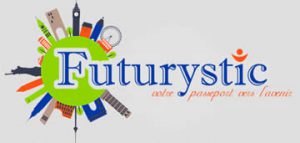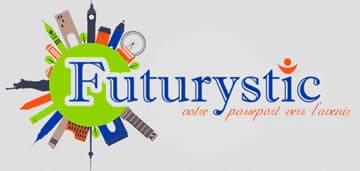 Back to top
---
A.I.S. Accueil International Services
54 Rue de la République
78100 Saint-Germain-en-Laye
+33 (0)1 39 73 04 98
au-pair@accueil-international.com
www.accueil-international.com
A.I.S, Home International Services, is a linguistic and cultural placement agency based in Saint-Germain-en-Laye for almost 30 years. It offers many services: placements of au pairs, language coaches, au pairs abroad (USA) or internship placements abroad. To know more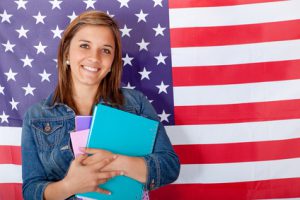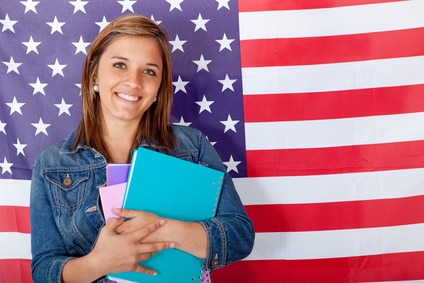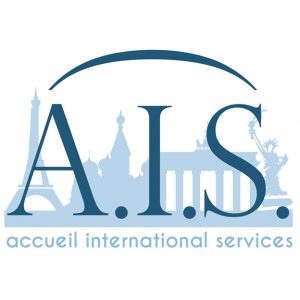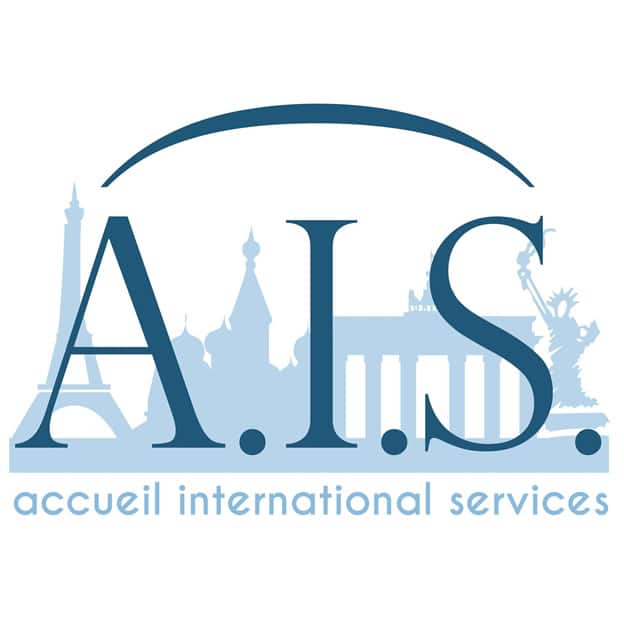 Back to top
---
REGARDS : Séjours éducatifs et linguistiques en Irlande
118 Avenue Aristide Briand
92120 Montrouge
01 46 38 80 60
info@asso-regards.org
www.asso-regards.org
From 8 to 17 years old, during all school holidays. To know more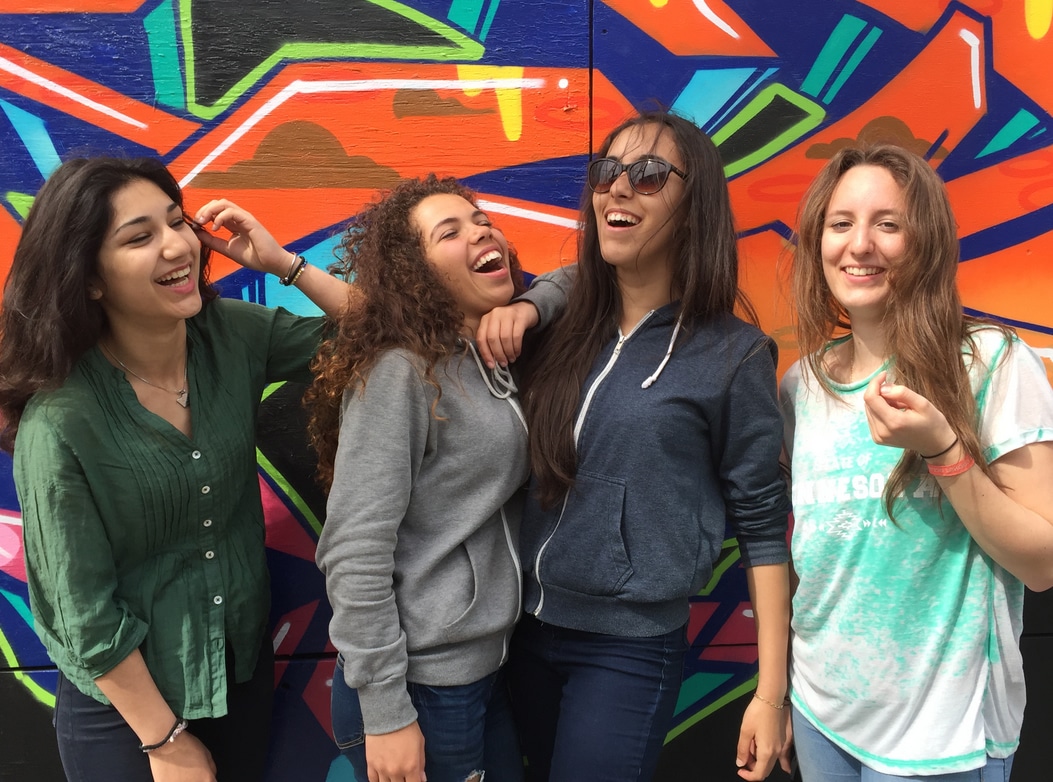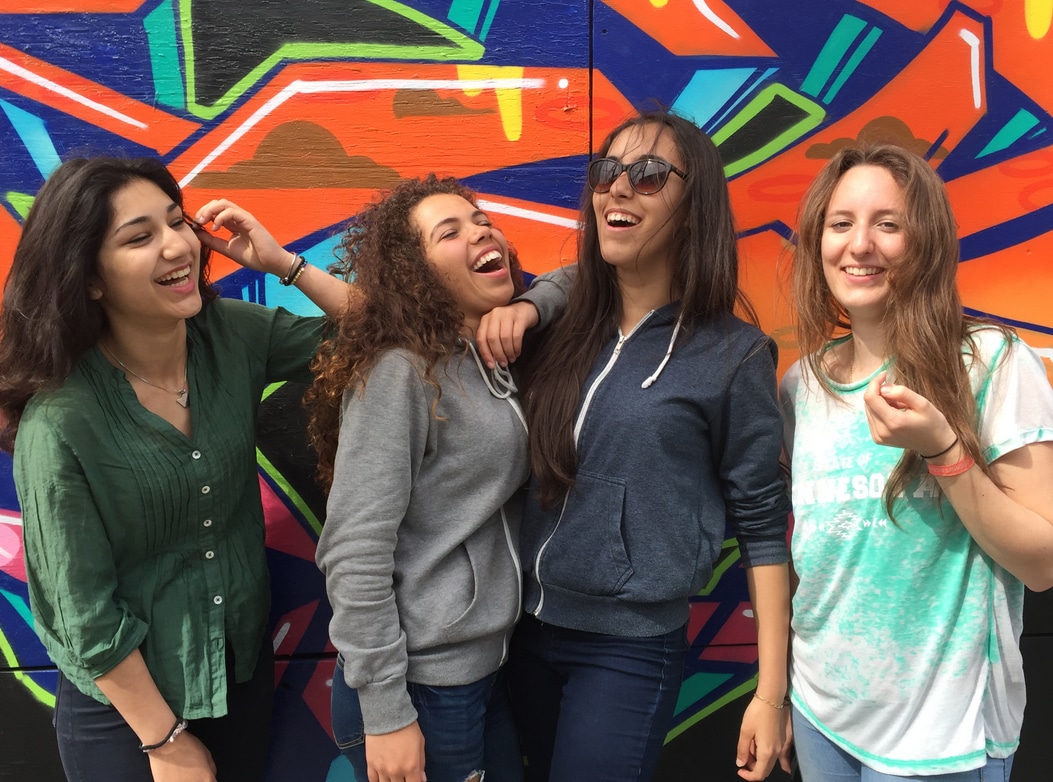 ---
FAMILLE D'ACCUEIL PARIS et ILE DE FRANCE
78000 VERSAILLES
09 70 70 09 70
contact@famillesdaccueilparis.fr
www.famillesdaccueilParis.fr
Host family Paris and Idf is responsible for placing young foreigners (middle school, high school students or students) in host families in Paris and its region. To know more
---
~ EDUCATIONAL ACTIVITIES IN ENGLISH ~
---
TECH KIDS ACADEMY
5 rue de la Surintendance
78100 Saint-Germain-en-Laye
+33 (0)9 82 52 98 18
www.techkidsacademy.com
For kids aged 7-17. Learn coding, Make video games with Scratch, Stencyl, Python, Unity 3D
Build and program robots 3D design and printing.
A fun curriculum of 29 workshops of 1h30: coding, robotics, electronics and design. To know more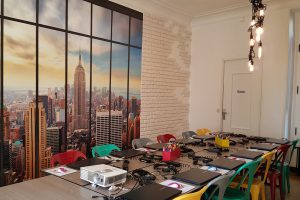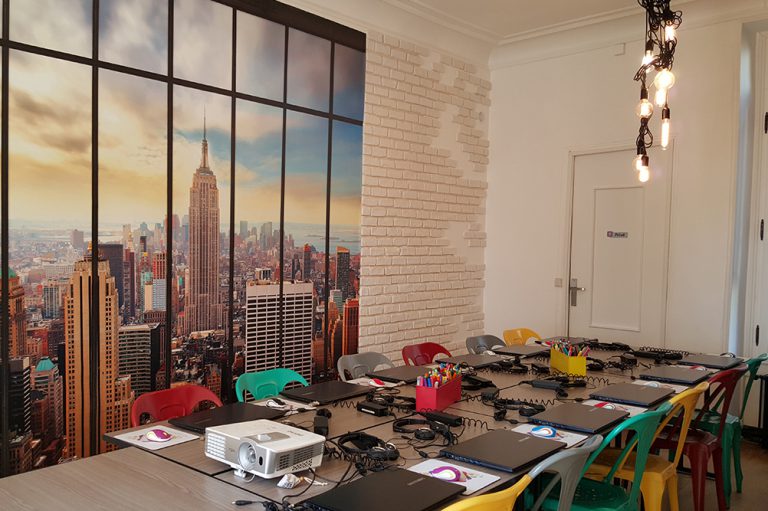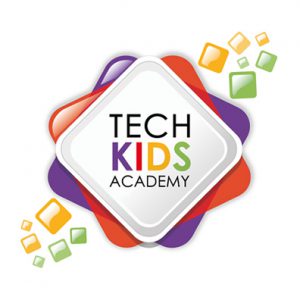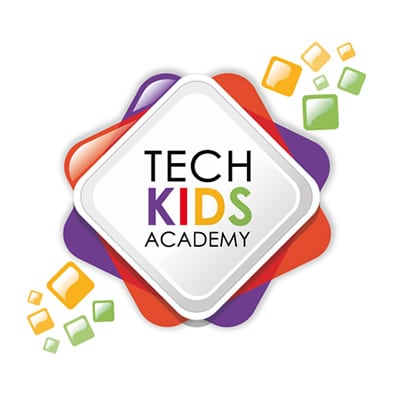 Back to top
---
INTERNATIONAL PLAYERS
6 Avenue de la Paix
78230 Le Pecq
+33 (0)9 82 52 98 18
www.internationalplayers.org
Actors, singers, musicians, and technicians interested in any aspects of the theatre. Come and join International Players!
Standard membership costs 40 € a year, 20 € for students, and 60 € for a couple. This includes other activities such as play-reading, theatre and technical workshops and a number of social events at which friends and families are welcome. To know more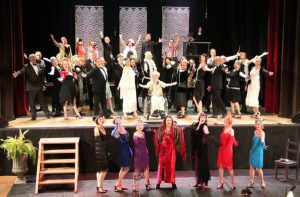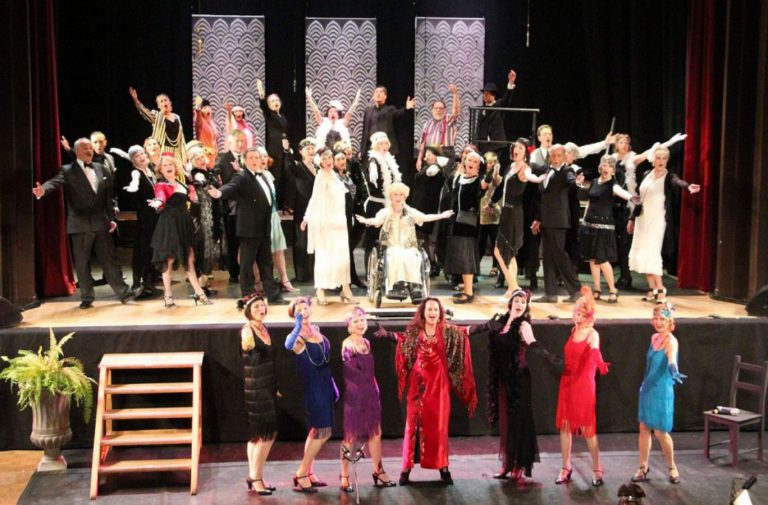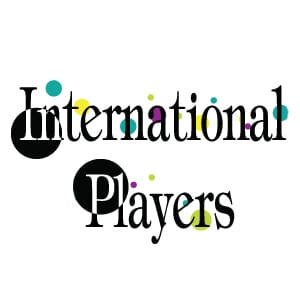 Back to top
---
Art in English with Anita
D307
78810 Feucherolles
+33 6 23 02 79 53
artinenglishwithanita@gmail.com
www.facebook.com
Downplaying the Learning curb through Art lessons in English Weekly workshops & Holiday camps. To know more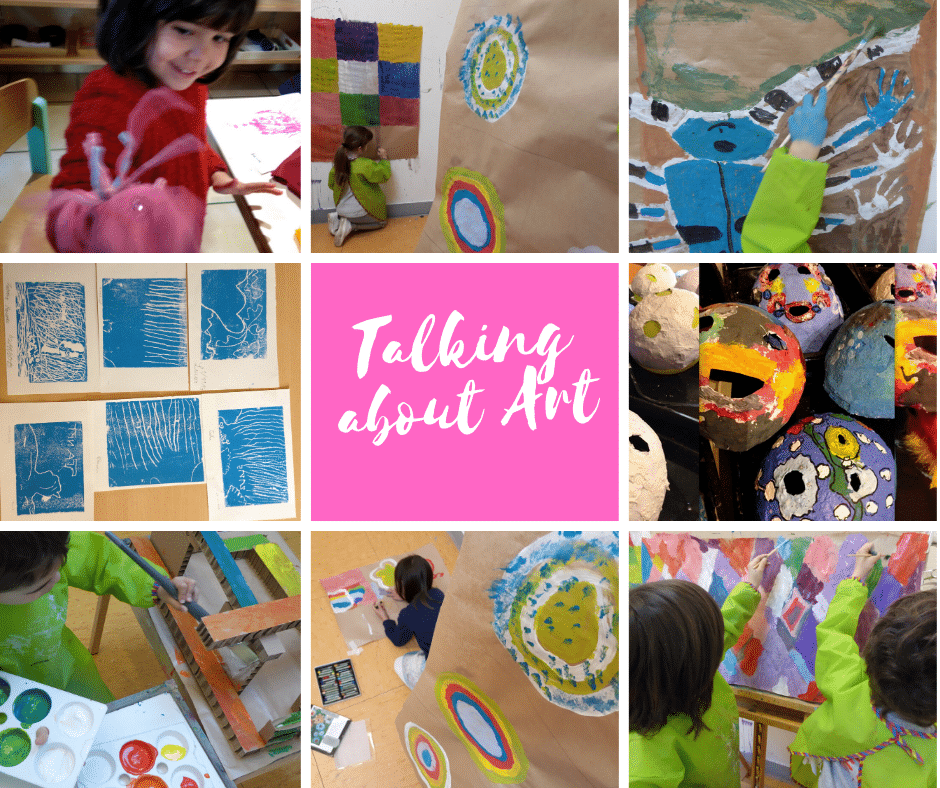 ---
Studio Pix – Cours de photographie
80 Avenue Frédéric Chartier
78630 Orgeval
+33 (0)9 65 20 95 55
www.studio-pix.com
www.lechapeauaplume.fr
Studio Pix offers courses in digital photography and camera handling, introductory image processing and film photography. Adults and Teens courses in French and English. To konw more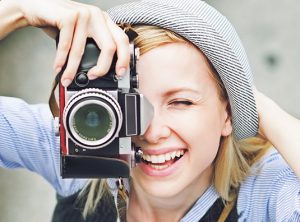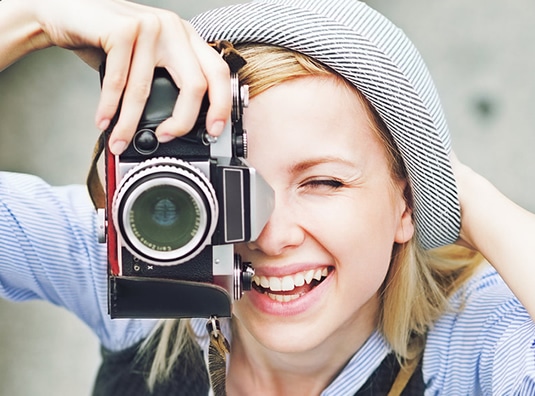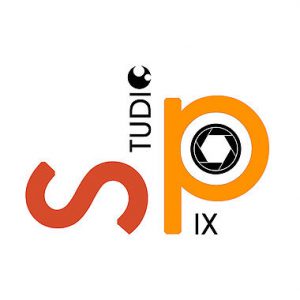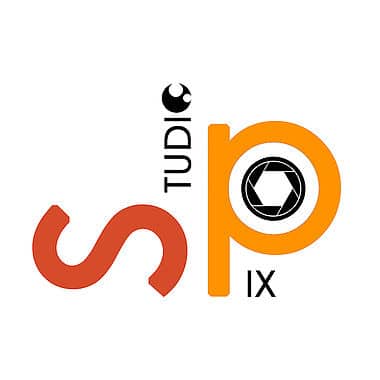 Back to top
---
THE LITTLE DETECTIVES AT TRIANON
78000 Versailles
+33 (0)6 76 72 00 90
www.lechapeauaplume.fr
1 hour investigation/circuit at the Petit Trianon in Versailles.
Including cultural information and mini- games, the investigation is conducted by children in situ, in autonomy with the booklet, under the supervision of an adult. Adapted to children aged from 6 to 11. To know more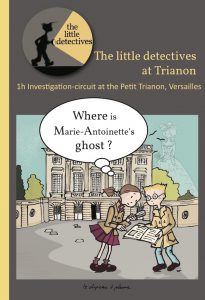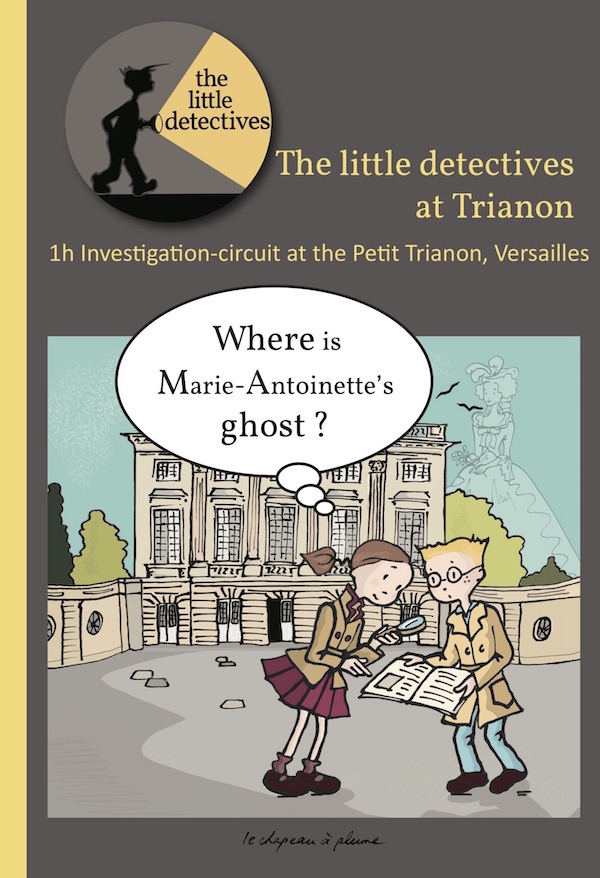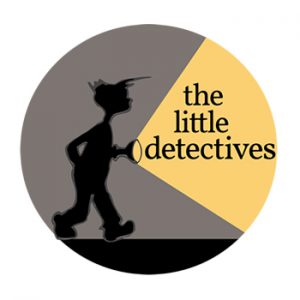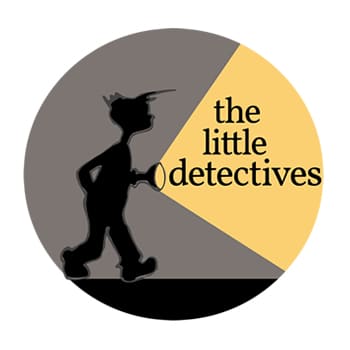 Back to top
---
~ ORIENTATION, COACHING AND SCHOOL SUPPORT ~
---
ADMISSION ACCOMPLIE – Orientations Universités anglophones
6 Avenue de Montesquieu
78600 Maisons-Laffitte
+33 (0)6 88 92 46 93 – +33 (0)6 13 26 49 15
sbuller@admissionaccomplie.fr
www.admissionaccomplie.fr
Admission Accomplie accompanies all those who have the project to study in an English-speaking university abroad (Canada, England, Ireland, Scotland, USA …). Accomplished Admission is UCAS International Advisers certified. To know more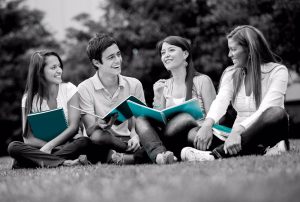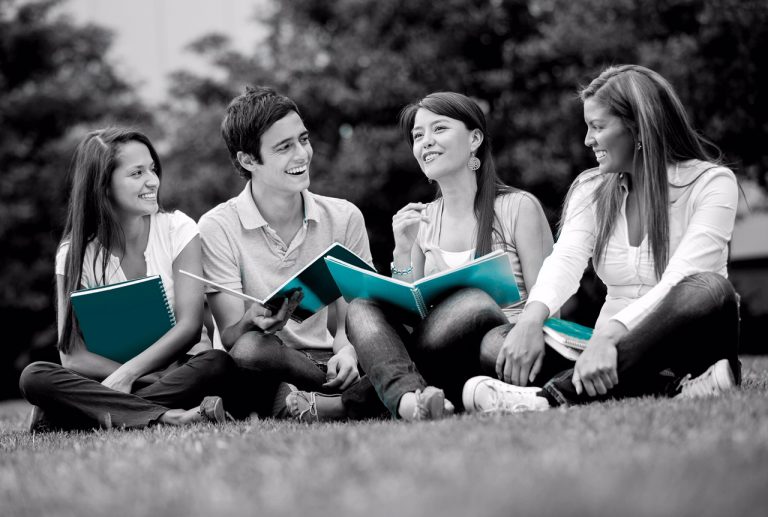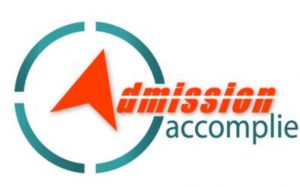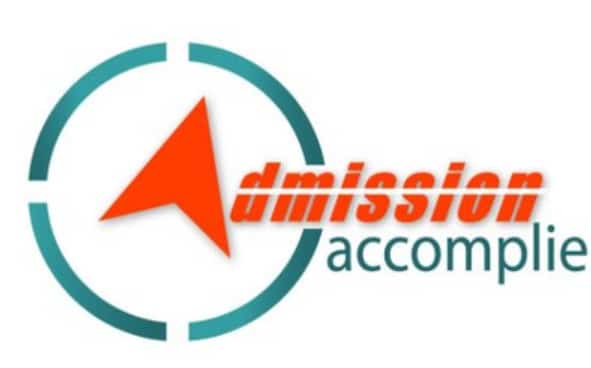 Back to top
---
EUREKA STUDY – Conseil Orientation Scolaire
15 Rue des Pyrénées
92500 Rueil-Malmaison
06 12 77 47 01
www.admissionaccomplie.fr
Eurêka offers many services according to the needs of college students, high school students or young academics. Offers advice in school counseling, specialist for the assessment of orientation, coaching Post-Bac, Parcoursup and studies abroad.
To know more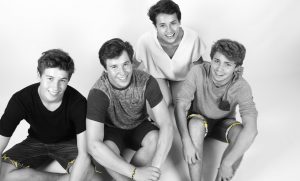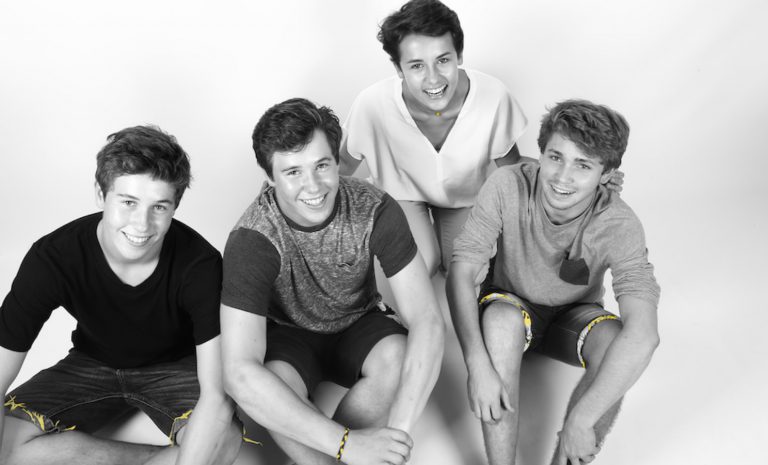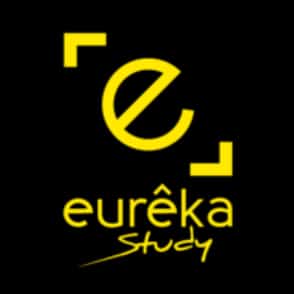 Back to top
---
EVOLUTIVE COACHING – Sylvie Dangibeaud
92200 Neuilly-sur-Seine
78112 Fourqueux
+33 (0)6 33 51 34 80
contact@evolutive-coaching.fr
www.evolutive-coaching.fr
Sylvie Dangibeaud accompanies young people between the ages of 15 and 25 to help them find the education and jobs they need.
A highly recommended address! (by Sarah, from our team)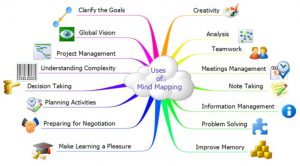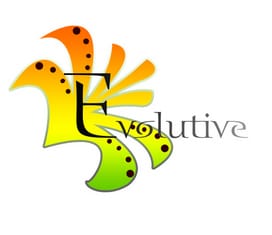 Back to top
---
PASSART – Classe Prépa aux écoles d'art
27 rue Diderot
78100 Saint-Germain-en-Laye
26 Rue du Maréchal de Lattre de Tassigny
78000 Versailles
+33 (0)1 41 06 42 71 – +33 (0)6 07 32 71 42
contact.passart@gmail.com
www.preparer-une-ecole-dart.com
You are in second, first, final or student, PassArt opens the doors of the best schools of art, design, architecture from high school to master. To know more
FORMATIONS ET COACHING – Agnès Delepoulle
78100 Saint-Germain-en-Laye
+33 (0)6 13 49 10 88
agnes.delepoulle@gmail.com
www.formations-et-coaching.fr
Agnès runs Gordon workshops in Saint-Germain-en-Laye to provide parents with simple and effective tools to better communicate with their families. This method has already helped 7 million people around the world. To know more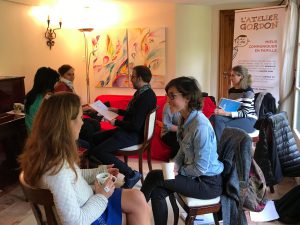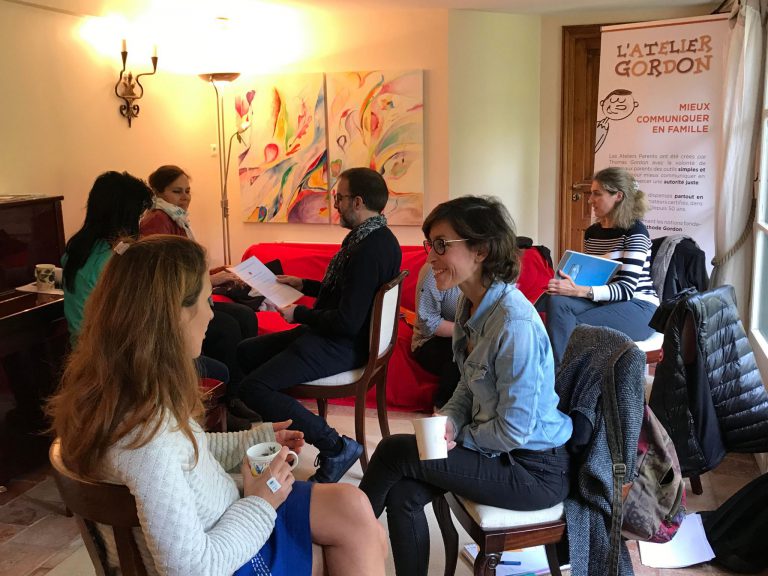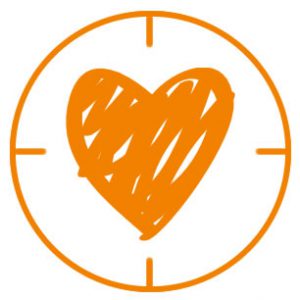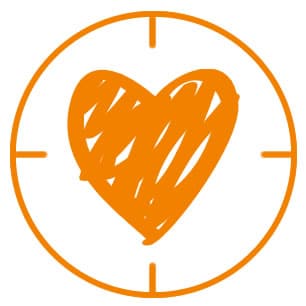 Back to top
---
APPRENDRE AUTREMENT – Anne Savi
25 Chemin du Cabaret
78620 l'Etang-la-Ville
+33 (0)6 88 31 57 00
asavi.gestionmentale@gmail.com
https://japprendsautrement.com/
All the secrets of Mental Health. Anne Savi, certified practitioner and trainer in Pédagogie des Gestes Mentaux, offers you to « Accompagner Autrement » your child. To know more